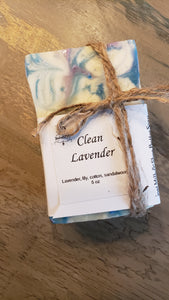 Lavender Month
Make luxuriously skin-loving cold process soap- our very popular  lavender scented soaps with goat's milk and gentle olive oil, with swirl design. 
See you at Donna's house, 5926 Mitchell St Flowery Branch.  PLEASE CARPOOL AS DRIVEWAY PARKING IS LIMITED! 
Bring disposable gloves,  eye protection glasses, and beverage of your choice in a covered travel cup.